POST-SUMMER SKIN RECOVERY 
September is the perfect time to give your skin some extra TLC and help it recover from what has hopefully been a wonderful summer! However, the sun's rays, SPF, chlorine, sea salt, sweat and pollution can all take a toll on your skin's health, slowing down cellular regeneration and repair.
You may have noticed an increase in dehydration, pigmentation and uneven skin tone – all signs that it's time for a simple post-summer recovery cure.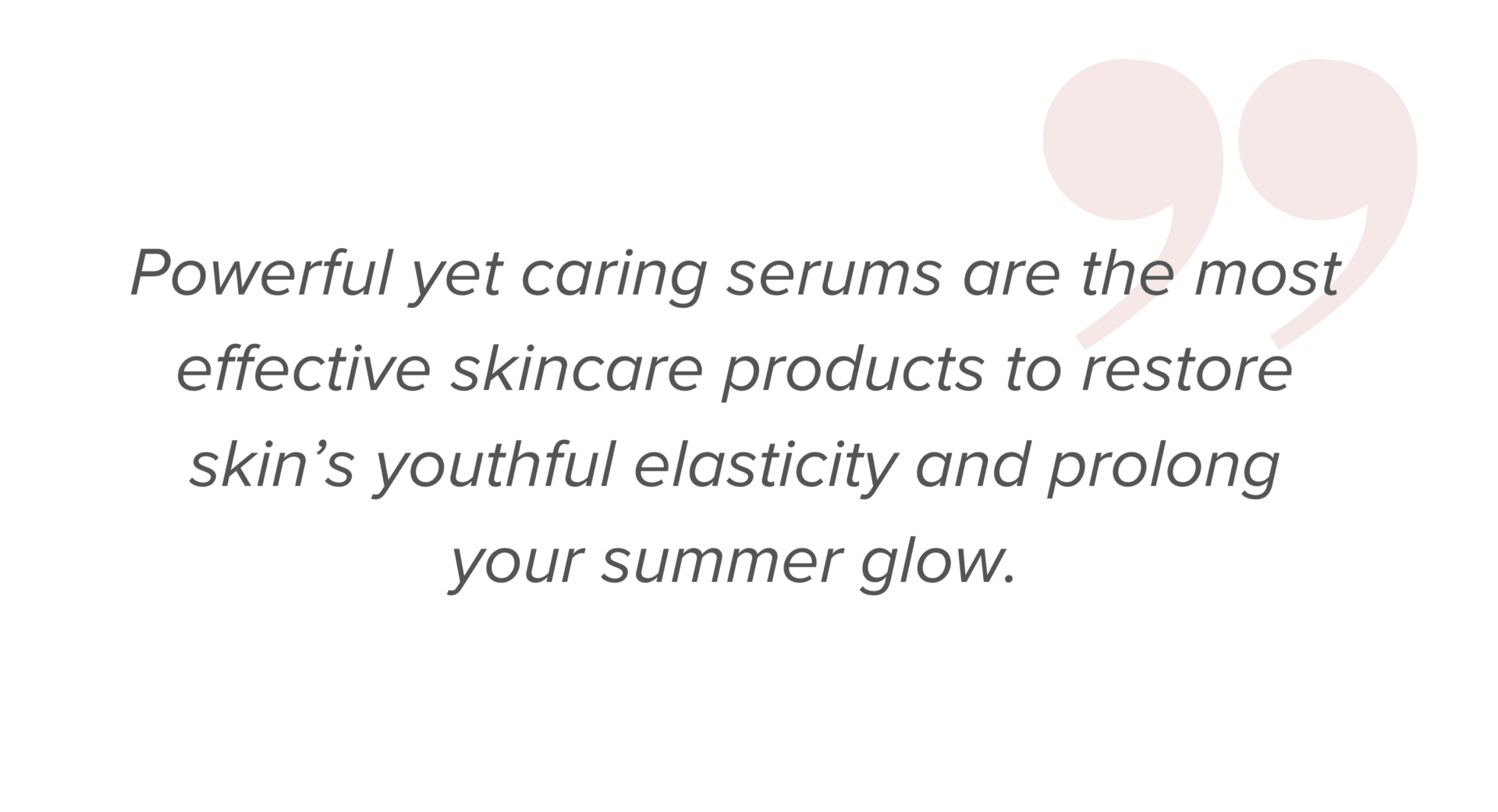 THE ELIXSERI POST-SUMMER CURE
Used together, this duo will help counter the damaging effects of external aggressions (UVA and UVB rays, chlorine, salt etc.) and will support your skin's microbiome and skin health so that you can maintain your summer glow well into autumn!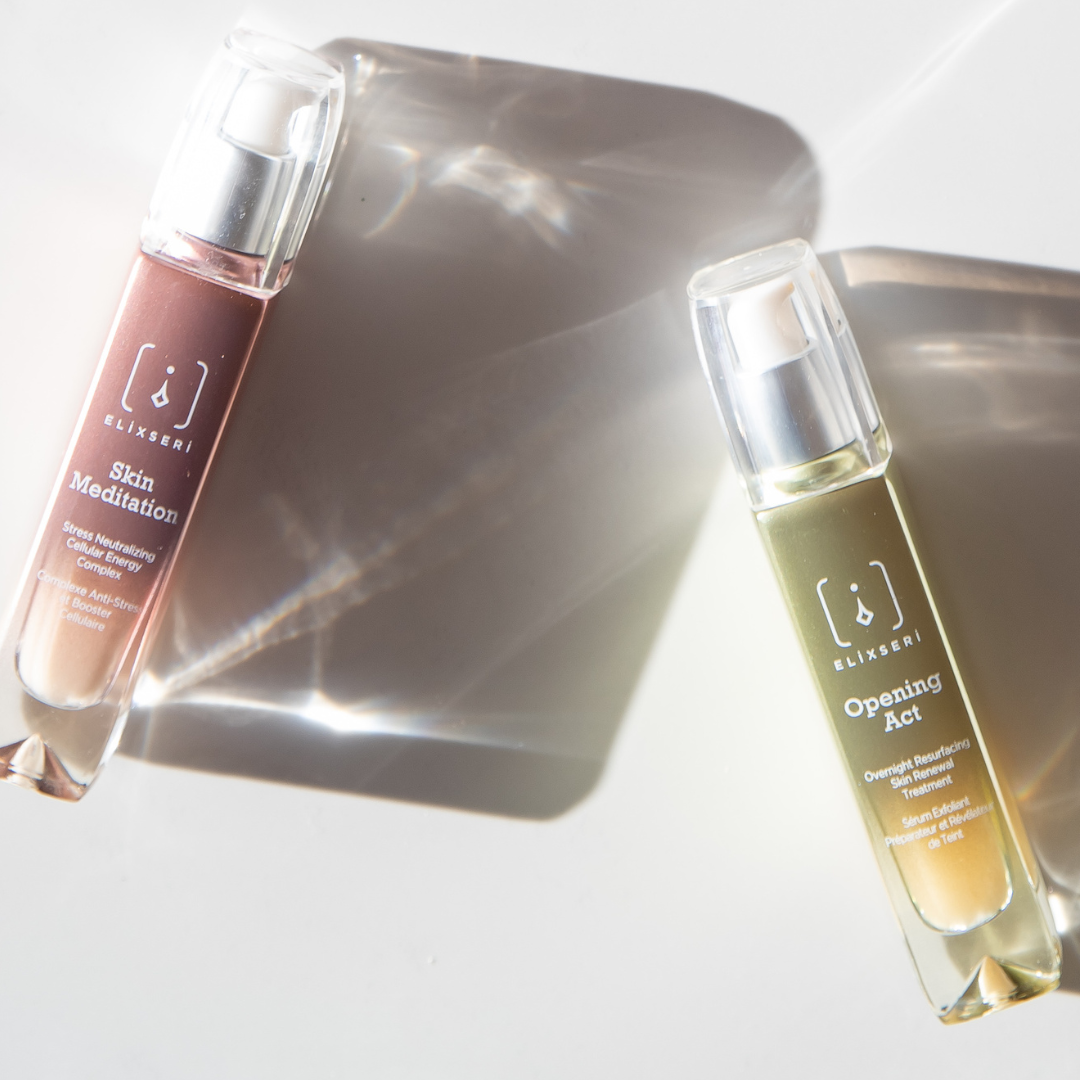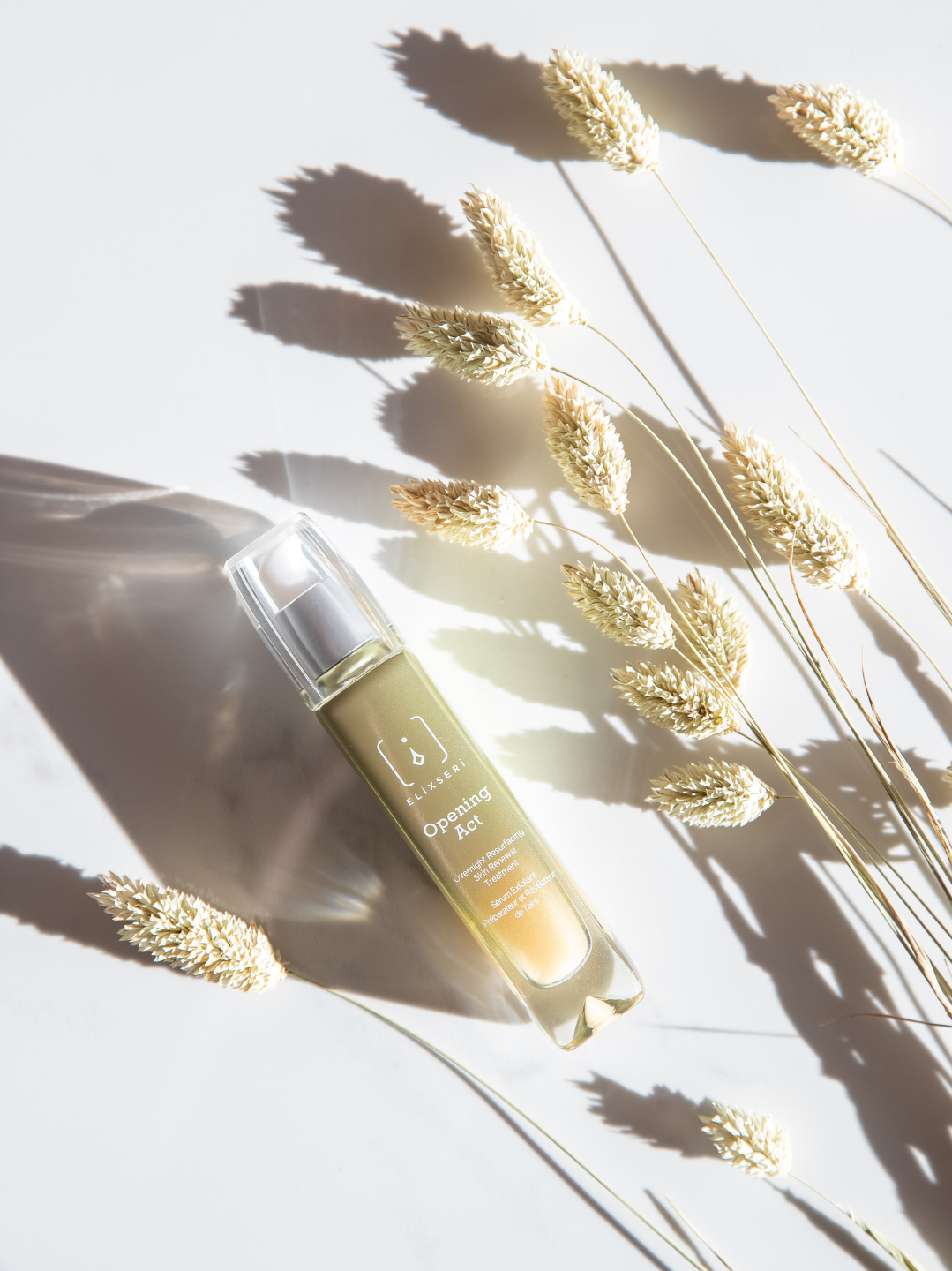 Wake up to detoxed, fresh and even skin.

A combination of natural resurfacing AHAs work overnight to eliminate dead cells and product build-up, allowing all other products to work better by reaching the deepest layers of the epidermis. This gentle but highly effective resurfacing serum will counteract the damage caused by sun exposure, help to even out skin tone and reduce pigmentation flecks.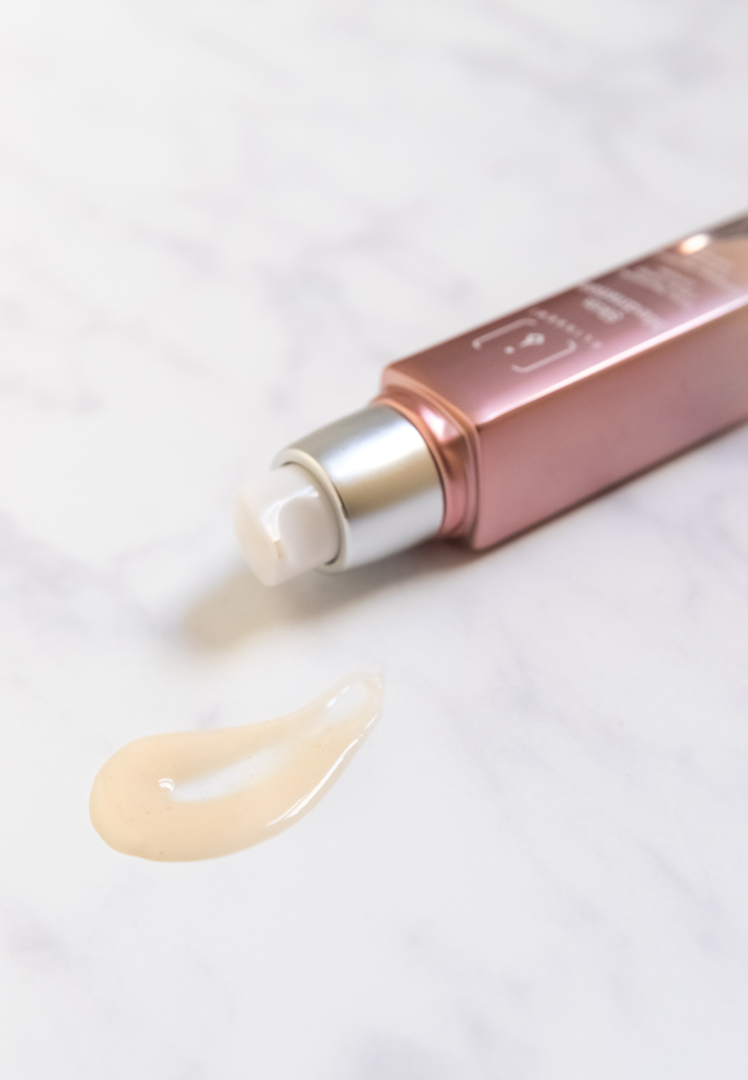 SKIN MEDITATION STRESS NEUTRALISING SERUM
Reduce inflammation and calm redness.
Skin meditation is formulated with a high concentration of replenishing and nourishing actives, giving skin a rich dose of goodness and reinforcing the skin's lipid barrier. Deeply soothing, this stress-neutralising serum will reduce inflammation and calm redness and irritation. It also provides energy to cells that have been weakened by sun exposure, promoting healing and repair.
POST SUMMER CURE INSTRUCTIONS:
NIGHT:
Apply 2 pumps of Opening Act to cleansed face, neck and décolleté. Wait 10 minutes. Follow with 2 pumps of Skin Meditation. Leave on overnight. Do this for 10 days in a row. After 10 days, revert to using Opening Act up to 4 nights a week.
DAY:
Apply Skin Meditation to clean face, neck and décolleté. It can also be used on and around the eyes. Follow with sunscreen.
This cure is ideal for all skin types. However, if you have sensitive skin or you have never used a peeling product, we recommend that you only use Opening Act up to 3 nights a week.
THE SCIENCE BEHIND CELLULAR RECOVERY AND REPAIR
Our exclusive Bio-Regenerative Technology (BRGT™) provides powerful antioxidants to counter the negative effects of the sun and other external aggressions; while proven anti-inflammatories sooth, calm and reduce any redness and irritation. Thanks to BRGT™, the skin microbiome is rebalanced and the skin's immune system is strengthened. Cellular renewal and repair is boosted, helping skin skin recover quicker from any summer damage. The result is clearly improved skin health with better levels of hydration, reduced dryness, reduced pigmentation and a more even and glowing skin tone.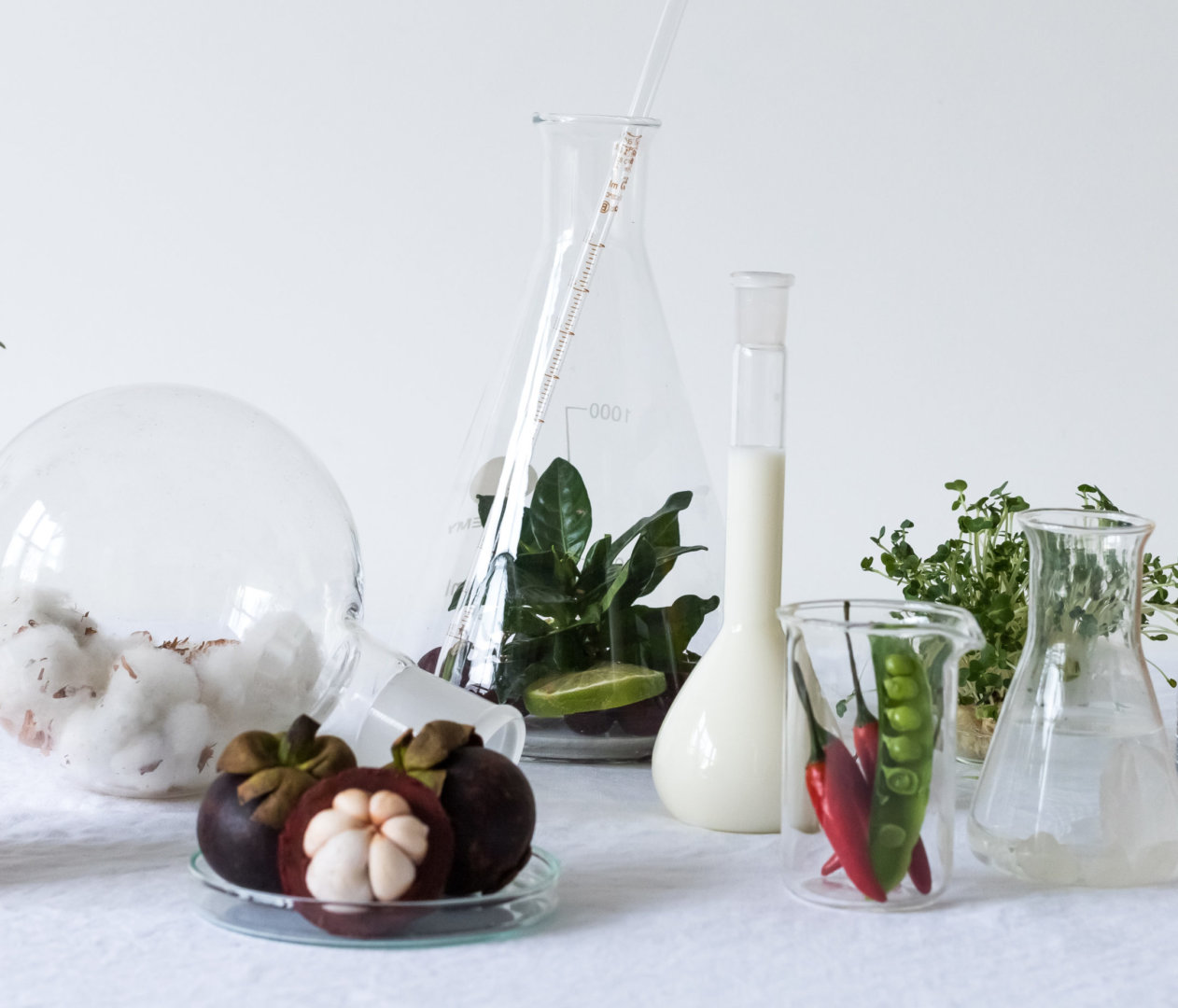 KEY INGREDIENTS FOR CELLULAR RECOVERY AND REPAIR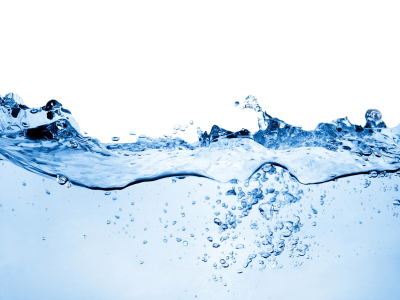 SWISS ALPINE CRYSTALLISED LIGHT WATER
A patented innovation. Scientifically proven to reduce inflammation, balance the skin's microbiome, preserve collagen and encourage cellular regeneration. Found in Opening Act and Skin Meditation.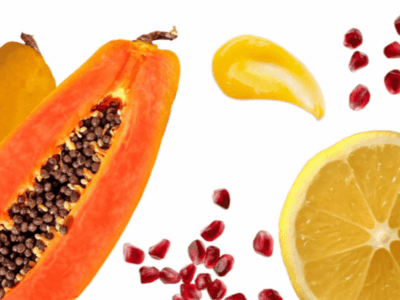 ALPHA HYDROXY ACIDS
Including lactic, tartaric, citric and malic acids. They break down and dissolve dead cells, enhancing the skin's cellular metabolism and encouraging cell renewal without any harsh side effects. Found in Opening Act.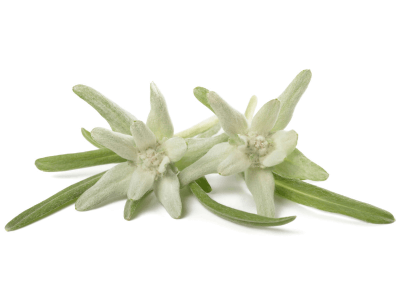 EDELWEISS MERISTEM
Edelweiss is one of the most powerful antioxidants and it offers a high level of natural photoprotection against UV rays as well as protection against skin irritation. Found in Opening Act.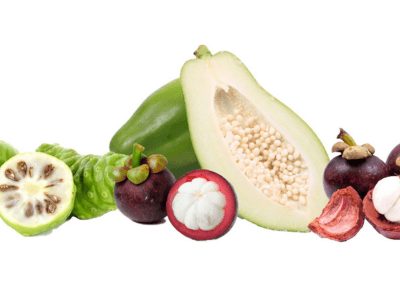 PREBIOTIC FERMENTS OF PAPAYA, NONI AND MANGOSTEEN
Proven to promote skin regeneration, normalise the skin microbiome, support the skin's immune system and rebuild the skin's lipid barrier. Found in Opening Act and Skin Meditation.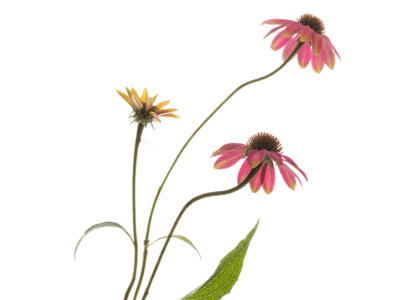 ECHINACEA MERISTEM
Echinacea meristem is scientifically proven to reduce inflammation, promote cell regeneration, and stimulate collagen production. A true all-rounder! It even helps to protect skin from external ravages and reinforce a healthy microbiome. Found in Skin Meditation.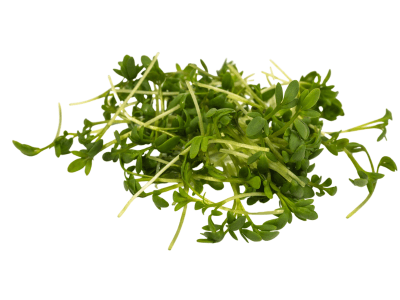 SWISS GARDEN CRESS
Has the proven ability to detoxify environmental pollutants and toxins that can lead to pigmentation and an attack on skin structures. Found in Skin Meditation.