Summer brings heat, adventure, and perhaps a few lazy days by the pool or beach. While it's a great time to enjoy the sunshine, it's also essential to take care of your skin and body during these hot months.
Elixseri co-founder and renown esthetician, Marina Jovicic, shares her tips on how to keep glowing, from top to toe this summer.
MARINA'S TOP TIPS FOR SKINCARE
The biggest issue my clients have during the summer, is an increase in acne breakouts. As the temperature rises, the skin's sebaceous glands produce excess sebum (natural oil) which can lead to an increase in blackheads and spots. And since we spend more time outdoors, SPF usage and increased pollution can also contribute to acne breakouts.
To keep skin clean and clear, I put all my clients on the following routine: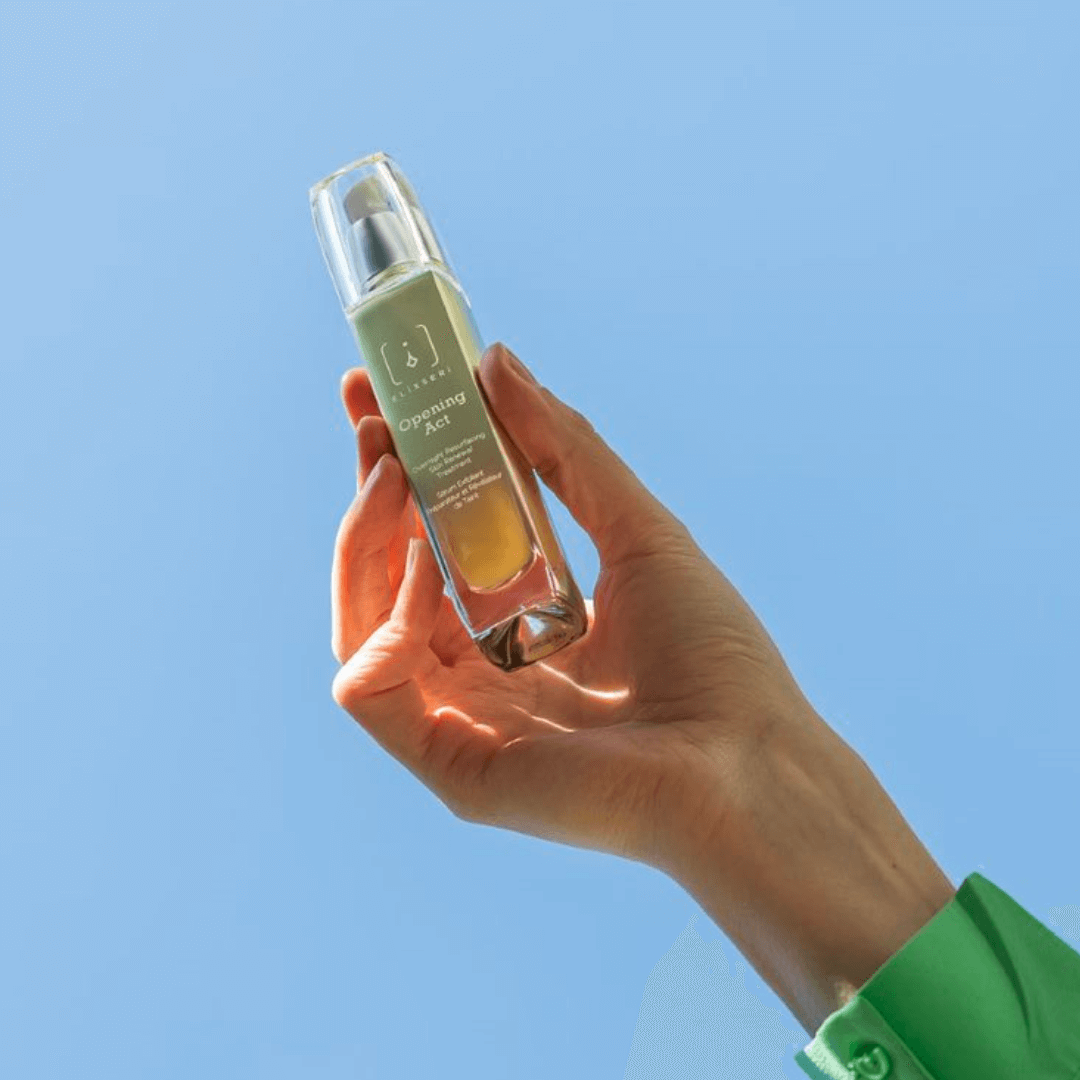 OPENING ACT FOR GENTLE BUT EFFECTIVE EXFOLIATION
Opening Act is a liquid exfoliant which works while you sleep to remove dead skin cells and other cellular debris, leaving your skin really fresh and deeply cleansed. I recommend that those with normal to oily skin use it 3-4 times a week, and those with sensitive skin should work up from once a week. Remember to always use at least 30 SPF the next day.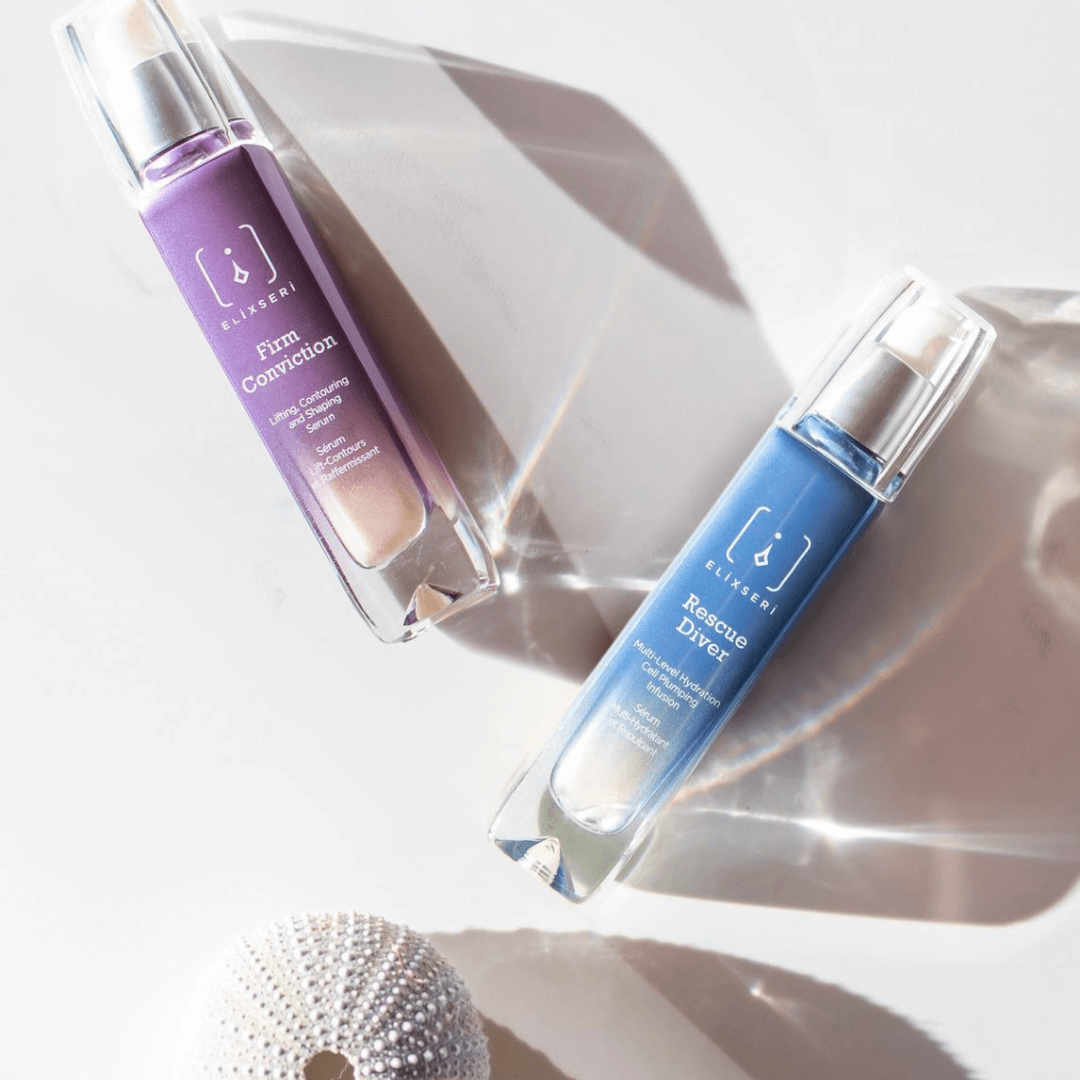 LIGHTEN UP WITH OIL FREE SERUMS
If you have oily or combination skin, you will benefit from an oil-free serum which gives you the hydration levels that your skin needs without adding more oil. Firm Conviction will minimise the appearance of pores, reduce oily shine and balance out your skin's microbiome.
Another option, perfect for the summer months, is Rescue Diver. Its light gel texture is like a blast of freshness, hydrating your skin deeply and maintaining moisture levels all day long.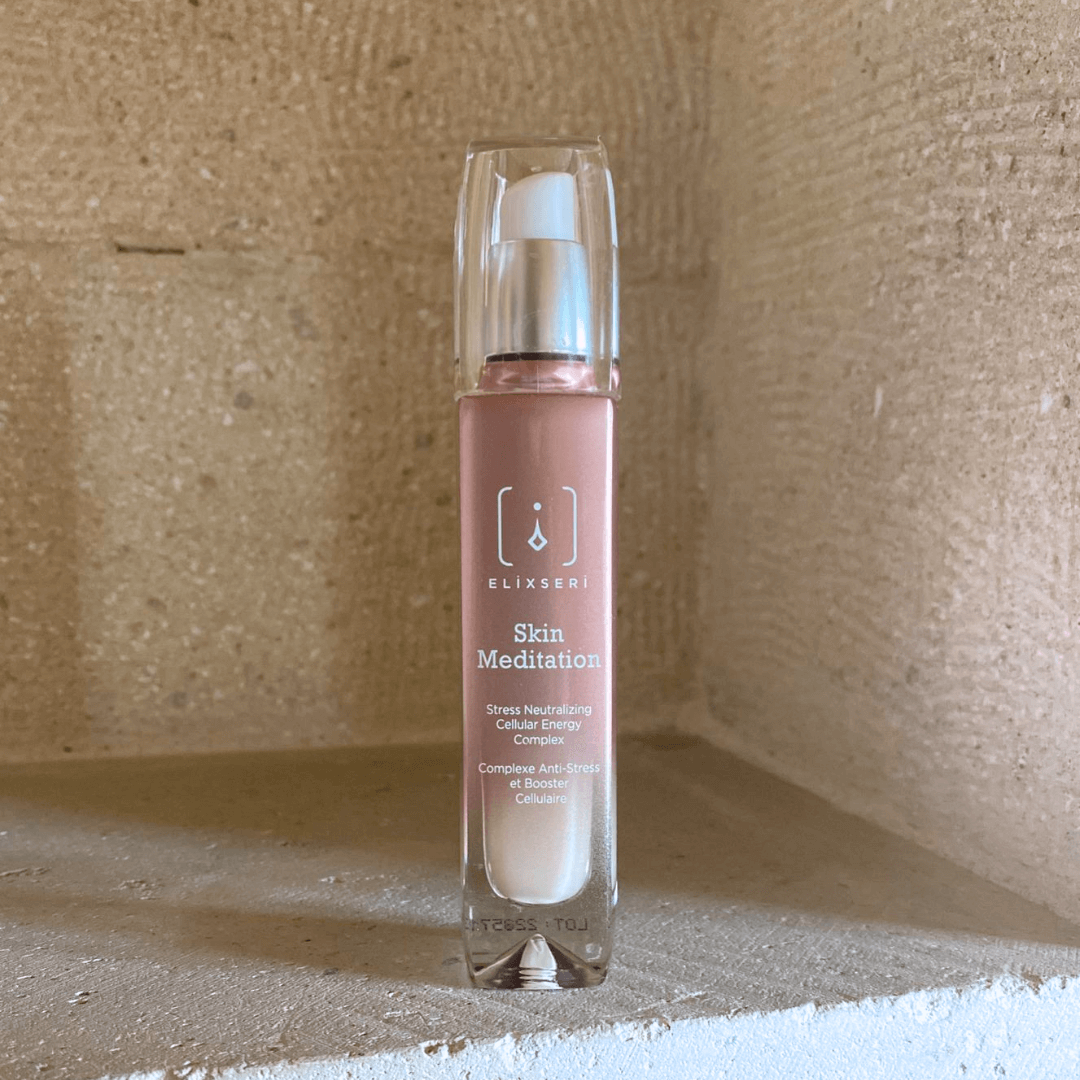 USE ANTIOXIDANT SKINCARE
Using products that are high in antioxidants will help neutralise UV damage and calm irritated skin. I always recommend our award-winning Skin Meditation serum, which is not only packed with antioxidants but also boosts collagen, as well as giving your skin deep hydration. I think of it as an after-sun serum, to be used at night.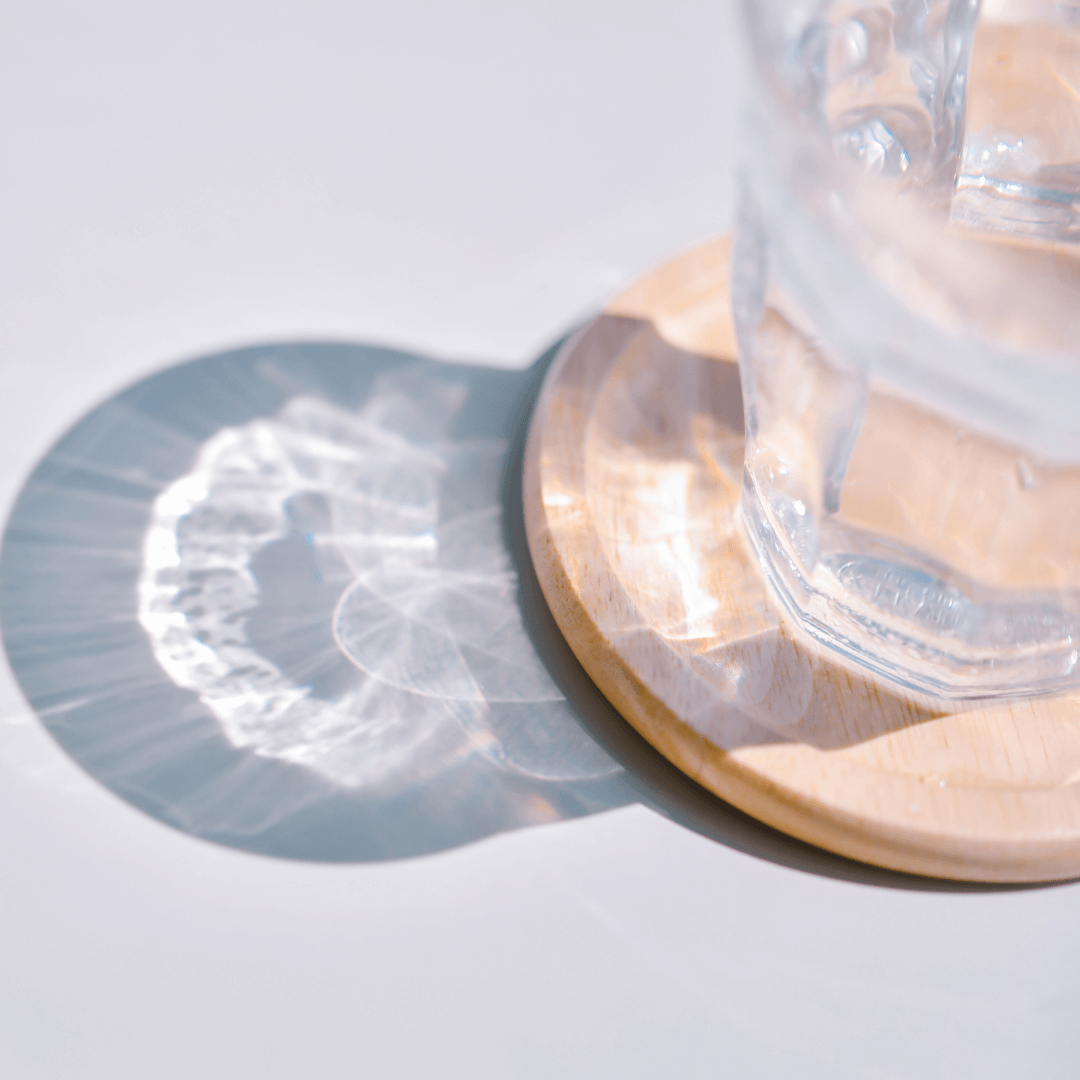 HYDRATE, HYDRATE, HYDRATE
With higher temperatures and more perspiration, our bodies lose water so it's super important to drink plenty of water throughout the day to keep your skin hydrated. It will help maintain the elasticity and health of your skin.
FURTHER TIPS FOR SUMMER
DRY BODY BRUSHING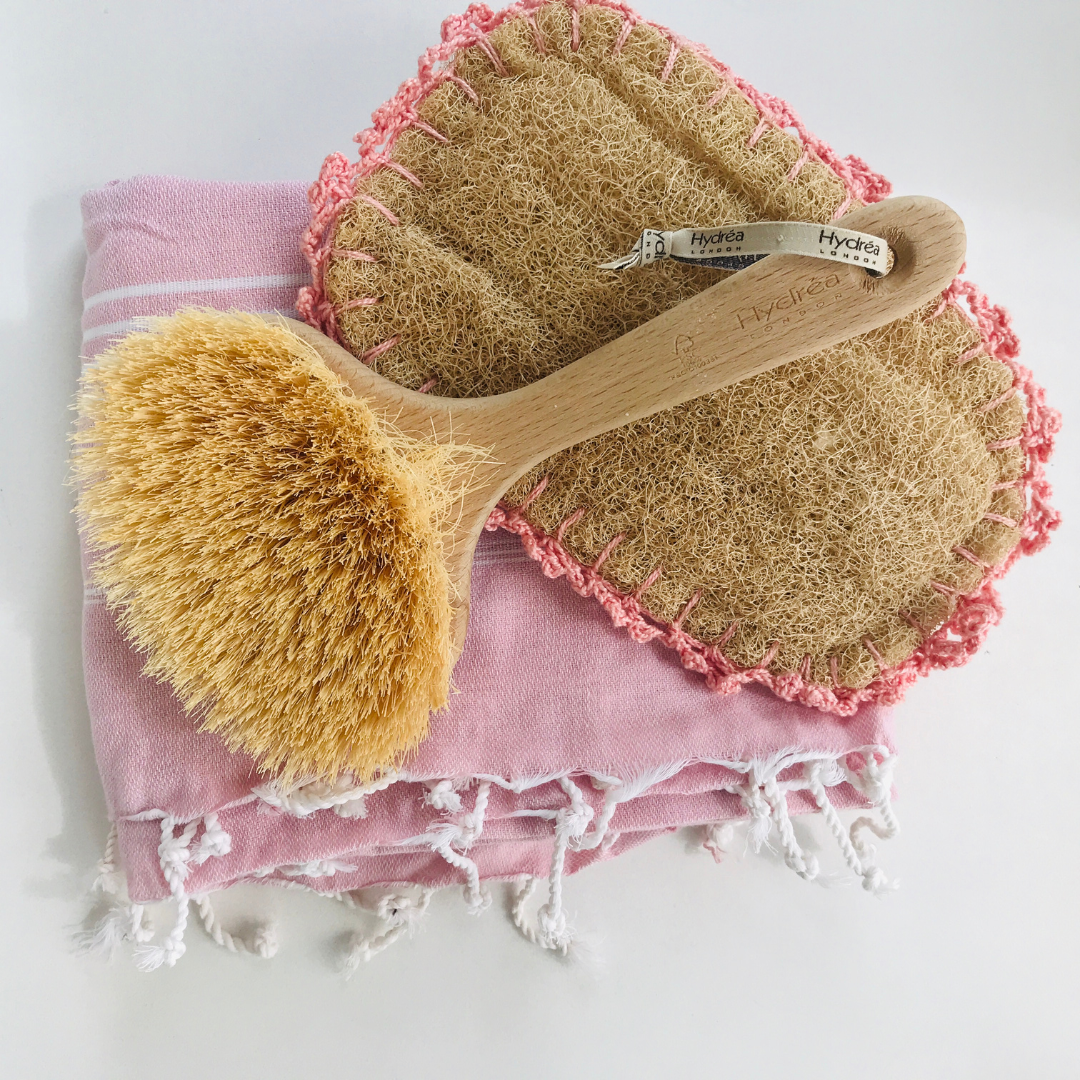 I love to dry body brush in the morning before my shower. It really wakes me up! By brushing for about three minutes daily, it removes dead skin cells and helps activate the lymphatic drainage system, which eliminates toxins. Your skin will also look smoother and healthier.
USE ICE COLD GUA SHA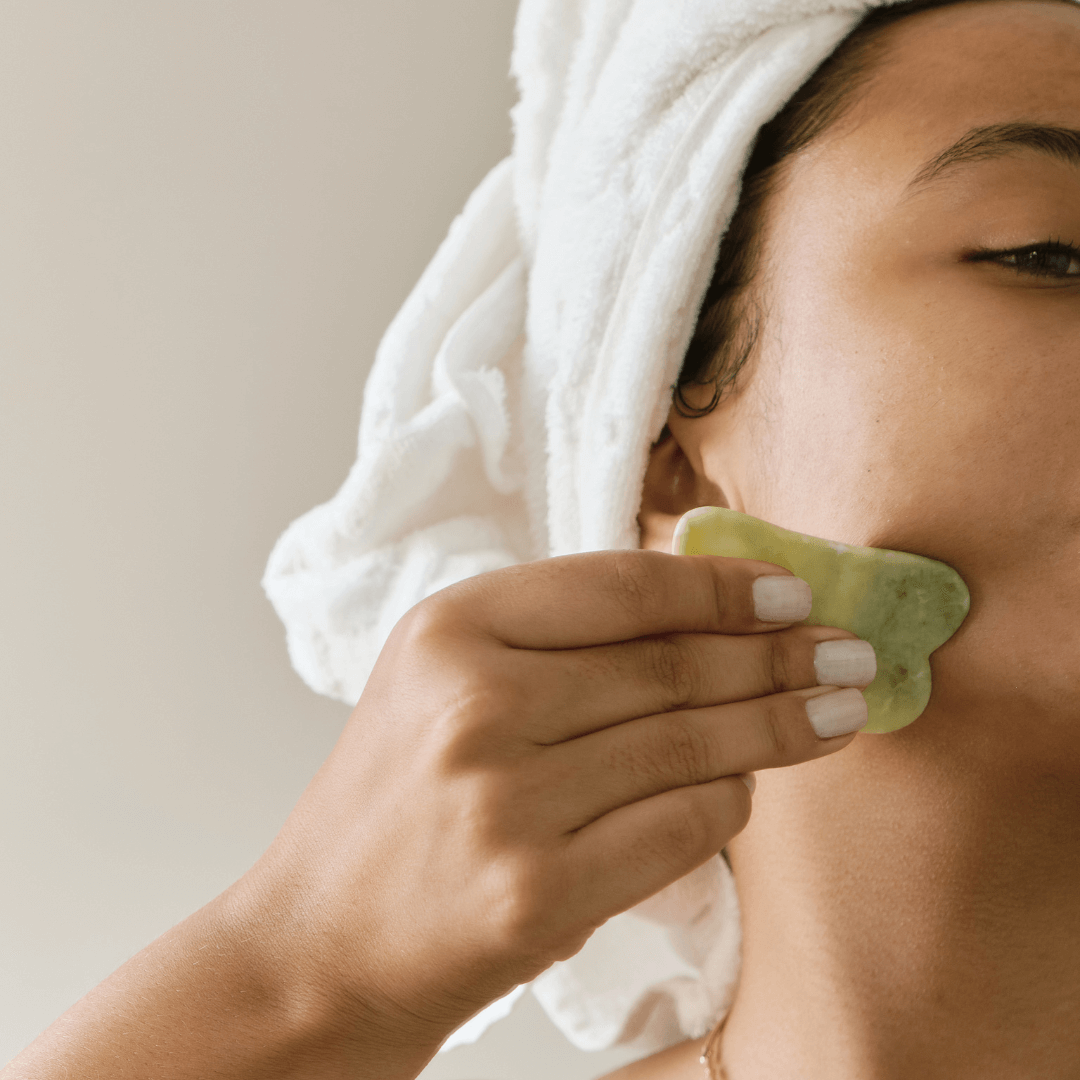 Gua sha has been used for centuries in China thanks to its beauty benefits such as boosting collagen, firming skin and brightening the complexion. In summer, I always put my gua sha in a bowl of ice water before using it to really depuff and cool down my face. It also helps with reducing the appearance of pores and redness.
CARE FOR HAIR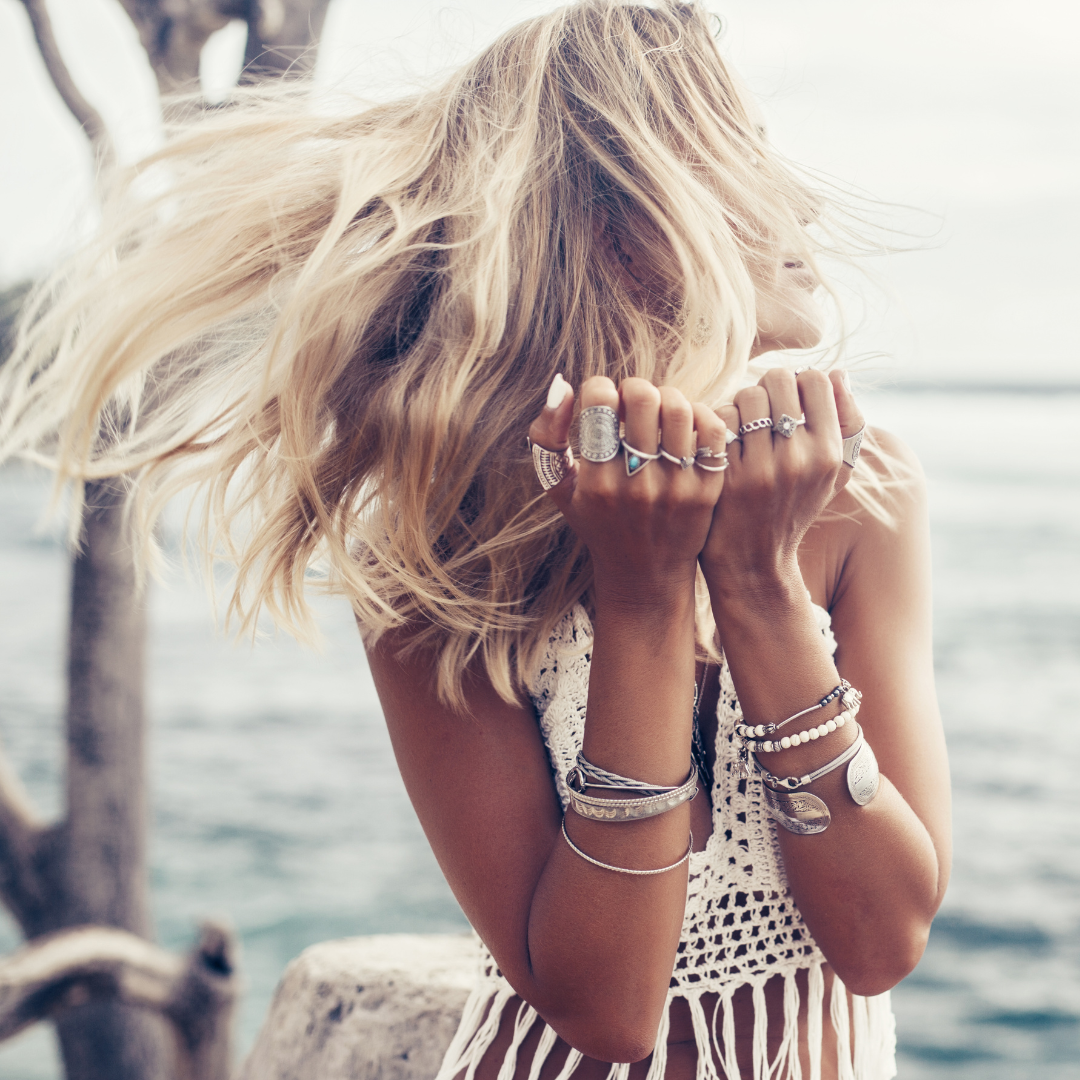 Summer holidays wreak havoc on my hair as the sun, salt and chlorine really dry it out, especially at the ends. I like to use a moisturising shampoo and conditioner and an overnight hair mask a couple of times a week to rebuild the hair's lipid barrier (yes, even hair strands have a lipid barrier!). Don't forget to protect your hair from the sun's damaging UV rays and use a hair sunscreen.
EAT THE RAINBOW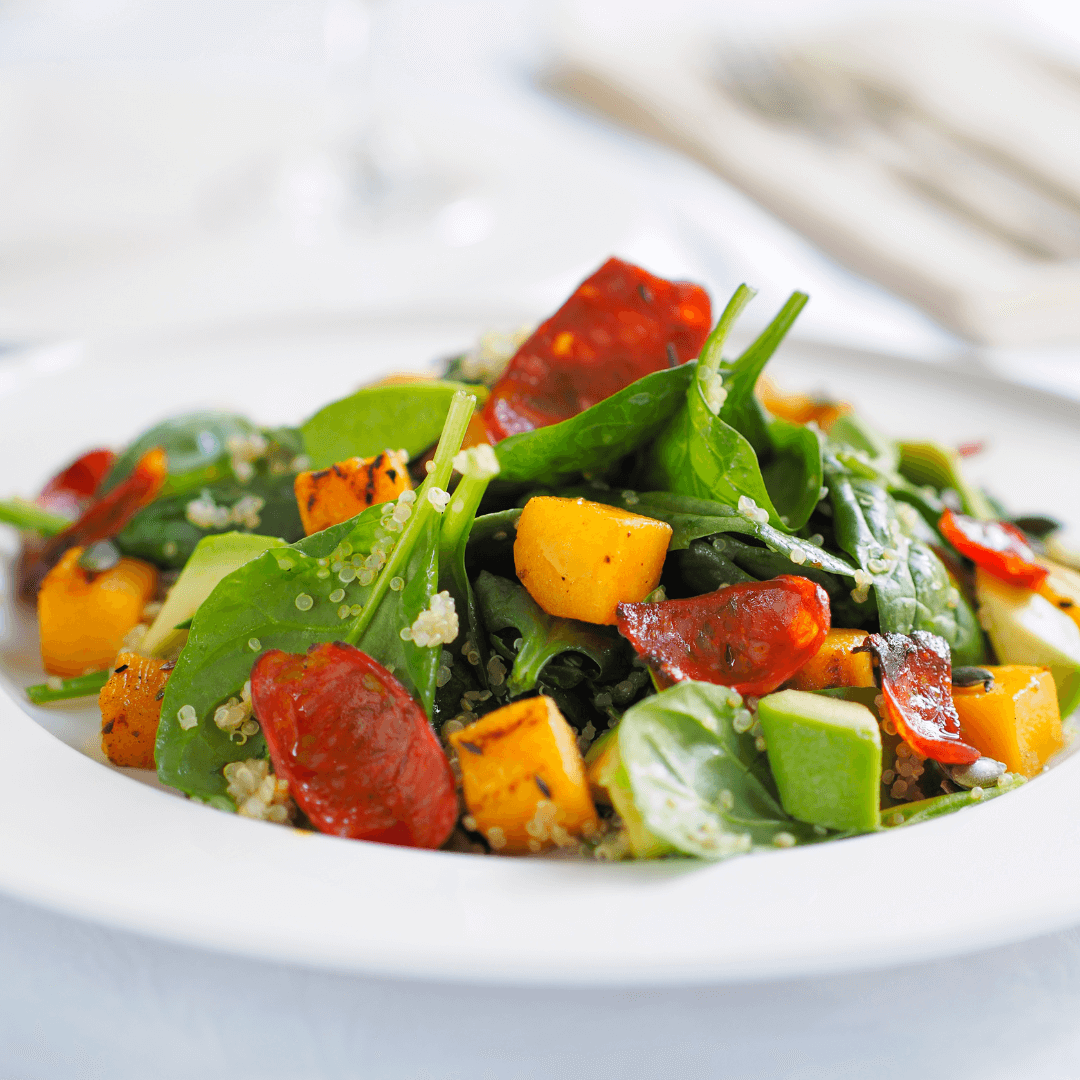 The summer season brings a wonderful variety of fruit and vegetables that makes healthy eating much easier. Include foods rich in antioxidants to protect your skin from sun damage, such as berries, leafy greens, and tomatoes.
DON'T FORGET YOUR EYES & LIPS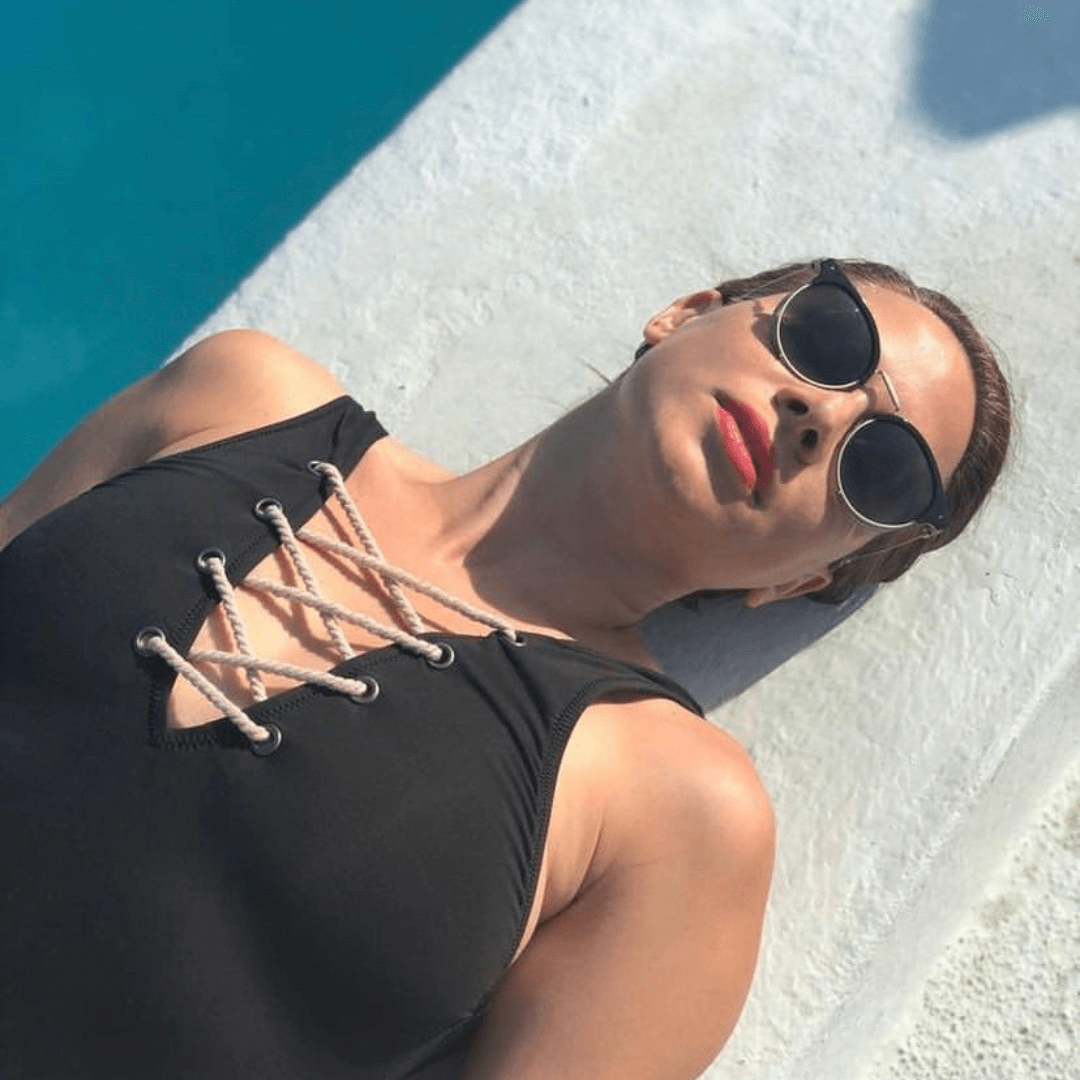 Always wear sunglasses to protect your eyes from the sun's rays. I apply Smooth Player as an eye serum and I use a lip balm that contains an SPF. Then I am ready for summer!
GET SOME REST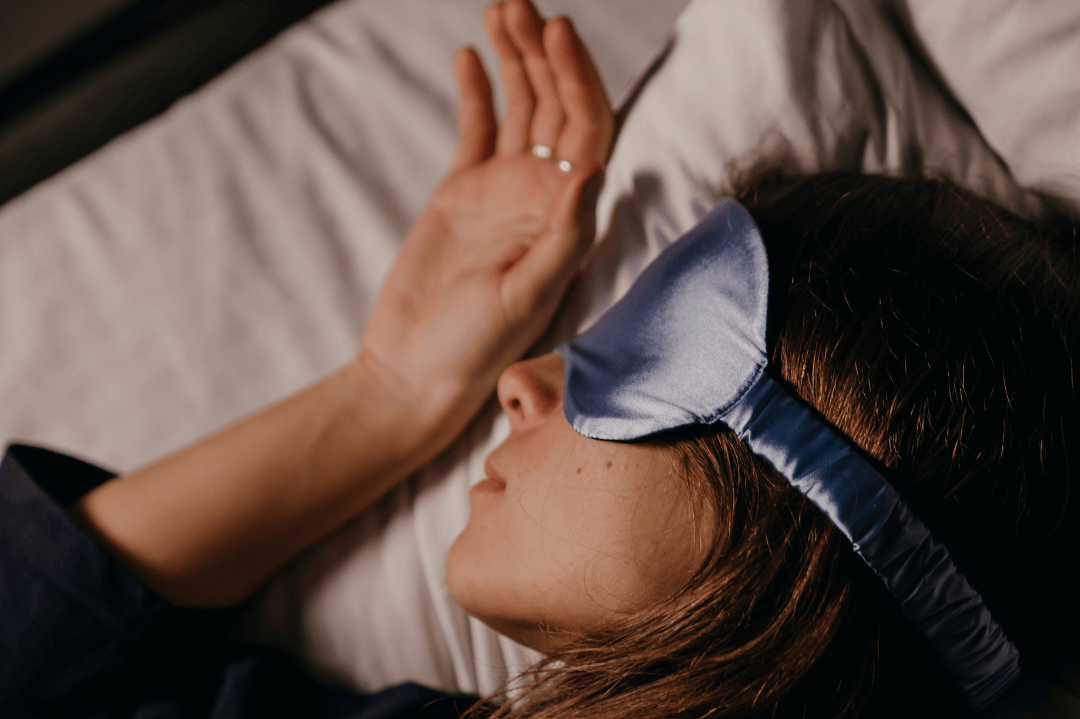 A good night's sleep is essential for your overall well-being, and summer's hot weather can sometimes disrupt your sleeping patterns. Ensure your bedroom is cool and well-ventilated and establish a relaxing bedtime routine, such as reading a book or giving yourself a facial before bed, to help you unwind and get a good night's sleep.
Summer skincare is all about maintaining a healthy natural glow by protecting your skin and staying properly hydrated. By following Marina's skincare tips, you can enjoy the sunny months while keeping your skin in its best condition.