TARA MATTHEWS
For our next #Elixseriportrait, we caught up with luxury swimwear designer, Tara Matthews.
Tara started her swimwear company after an inspirational trip to Brazil in 2001. Being well travelled, Tara shares her tips for the beautiful island of Corsica as well as the place that was both her most favourite and challenging home! Read on to find out how her Indian heritage inspires her designs and how she is helping women with breast cancer to feel their best.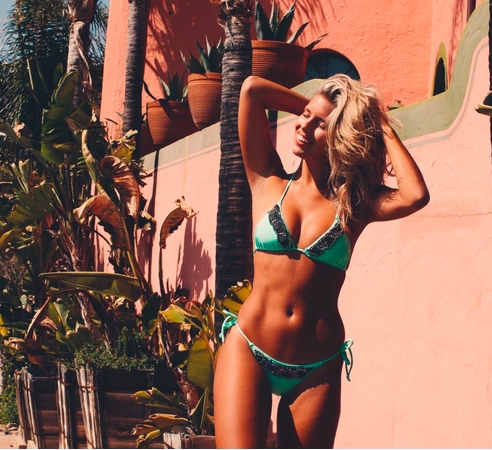 How did Tara Matthews swimwear come about? 
It was on a trip to Brazil in 2001, where I was inspired to start my swimwear line. More than a beach or sport essential, swimwear was a way of life, full of expression and confidence for Brazilian women.
Also, as I am half Indian, I grew up with a rich Indian textile heritage and wanted to mix Indian hand embroidery with swimwear.
Keen to bring this confidence and attitude to other women around the world, I went on to learn the secrets of Brazilian design by studying local cuts and sourcing the highest quality fabrics and launched my namesake swimwear label in 2003.
My mission – to make perfect swimwear for women of all shapes and sizes, to give them confidence and to make them feel good about themselves.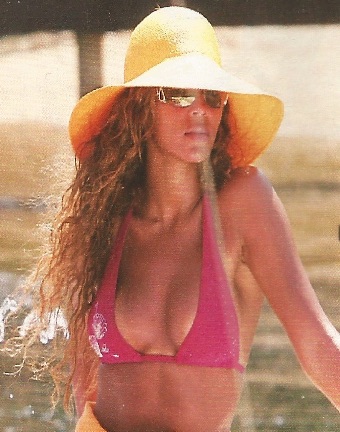 You've had countless celebrities around the world wear your swimsuits…who was the most exciting to see?   
Gosh I can't really say! Beyonce was the first, so that will always be so special. I'm truly honoured with all the celebrities that have worn and still wear my brand, as they can pick anything to wear! It's amazing to see.
But honestly, I am just so happy to see all women wearing Tara Matthews – as I just want to help women feel good about themselves, since we're all so hard on ourselves.
You seem to be living the dream and spending lots of time in Corsica, can you share a hidden gem on the island that we should visit? 
Oh there are so many hidden gems on the island! I think what people don't realise is that it's a very big island and mountainous, so getting around can take much longer than one imagines.
There is a fab restaurant called Le Frère which has some of the best food and wine on the island. It's truly magical – about an hour's drive from Ajaccio, the capital.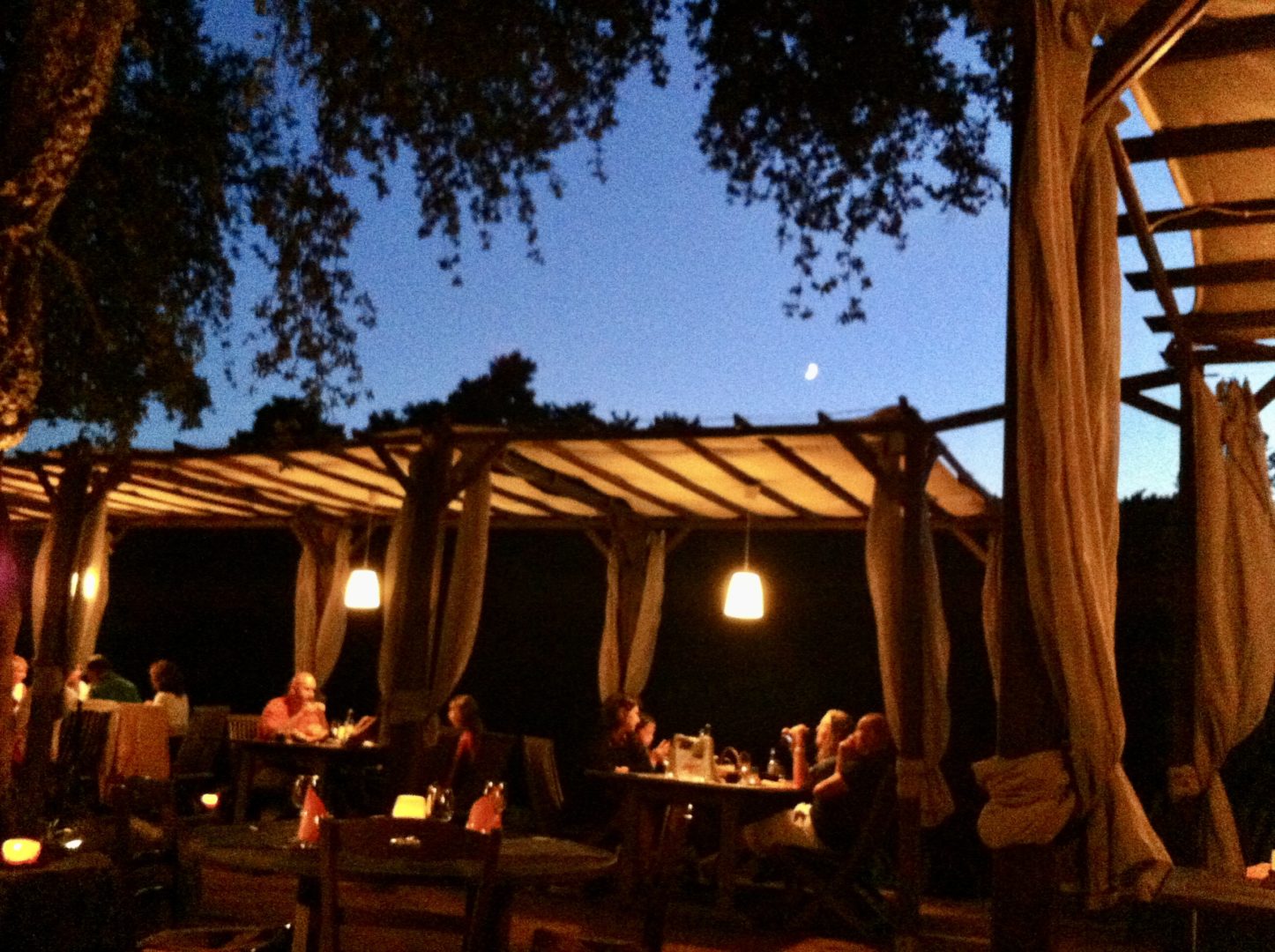 In Ajaccio itself, the Le Comptoir Italien has fabulous Italian food, the newly refurbished Hotel San Carlu has an amazing rooftop cocktail bar with a majestic view and Nepita, a delicious Michelin starred English chef who produces incredible local dishes.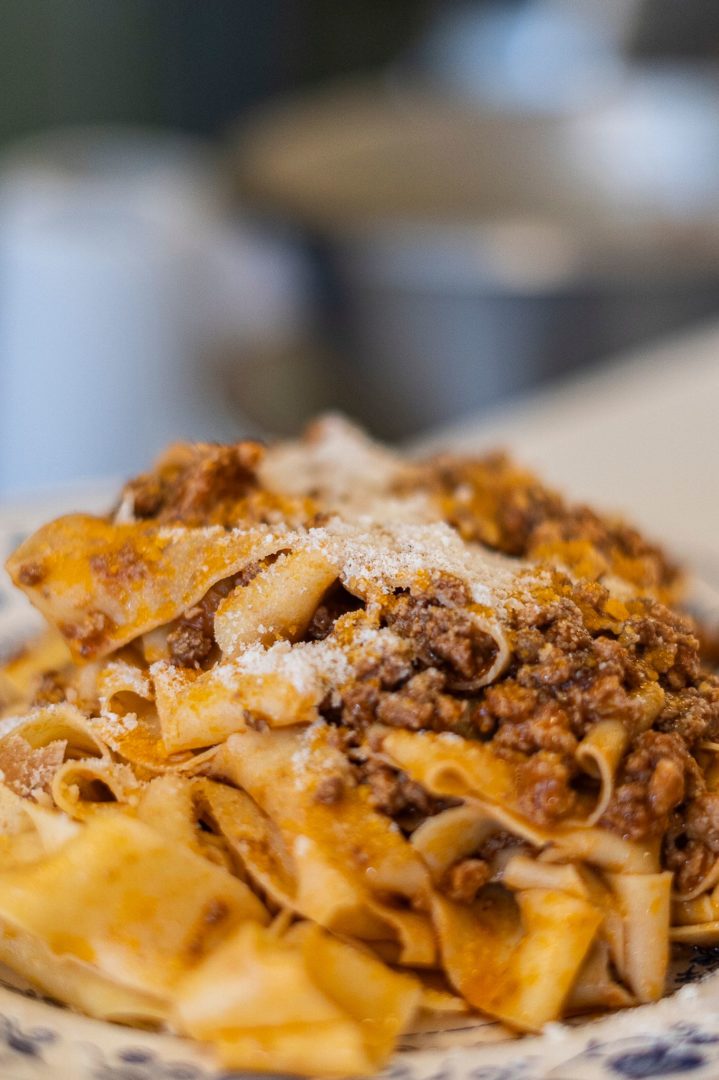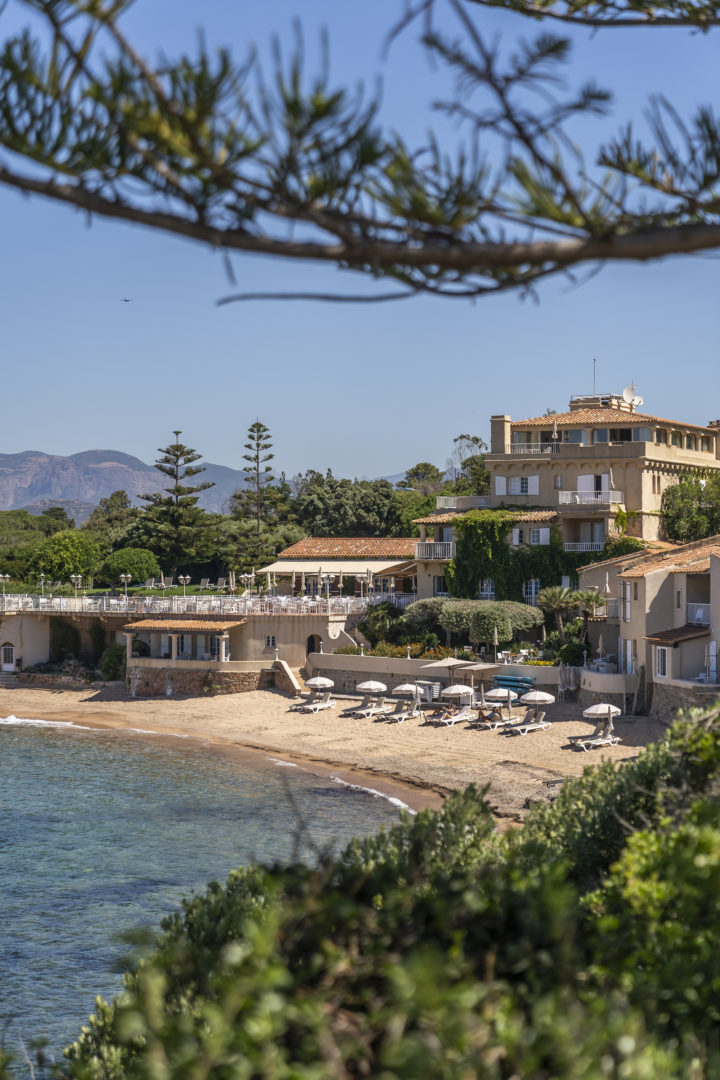 The Cabane is an amazing gourmet food shop and has the best local produce and the most charming owners. Hotel Le Maquis has a waterfront terrace, perfect for beautiful sunset drinks and great service. Further away, the Hotel Roches Rouges has the most amazing sunset view from its terrace and is truly magical, overlooking a UNESCO world heritage site – and definitely worth the stunning drive.
Lastly an amazing beach is Mare e Sole in season – the best time to go is early morning and sunset drinks at the Plage d' Argent.
Your brand has been around for almost 20 years – what were some of the most memorable milestones? 
Wow, there's so many to choose from, but I guess meeting Beyonce at a trunk show I had at Bergdorf Goodman was incredible! Also, having my brand name and products in the main windows on 5th Avenue in the Bergdorf Goodman windows was pretty epic, as I grew up in NYC.
I was one of the first swimwear brands carried at Net-A-Porter, which was also amazing, and I've been lucky to work with amazing shops, including: Kirna Zabete, Harrods, Harvey Nichols , and Lane Crawford to name a few.
Recently, I've been helping women who have had breast cancer and creating specific pieces to meet their needs, as each woman has such specific needs and experiences. This has been incredibly fulfilling, and I would like to continue to help more women going forward.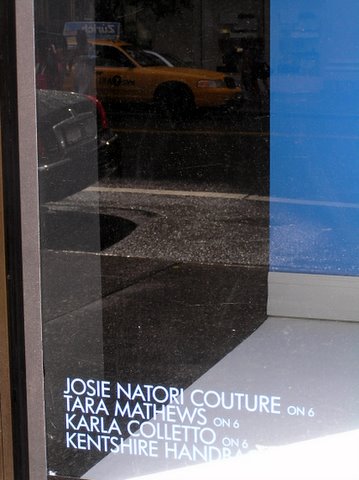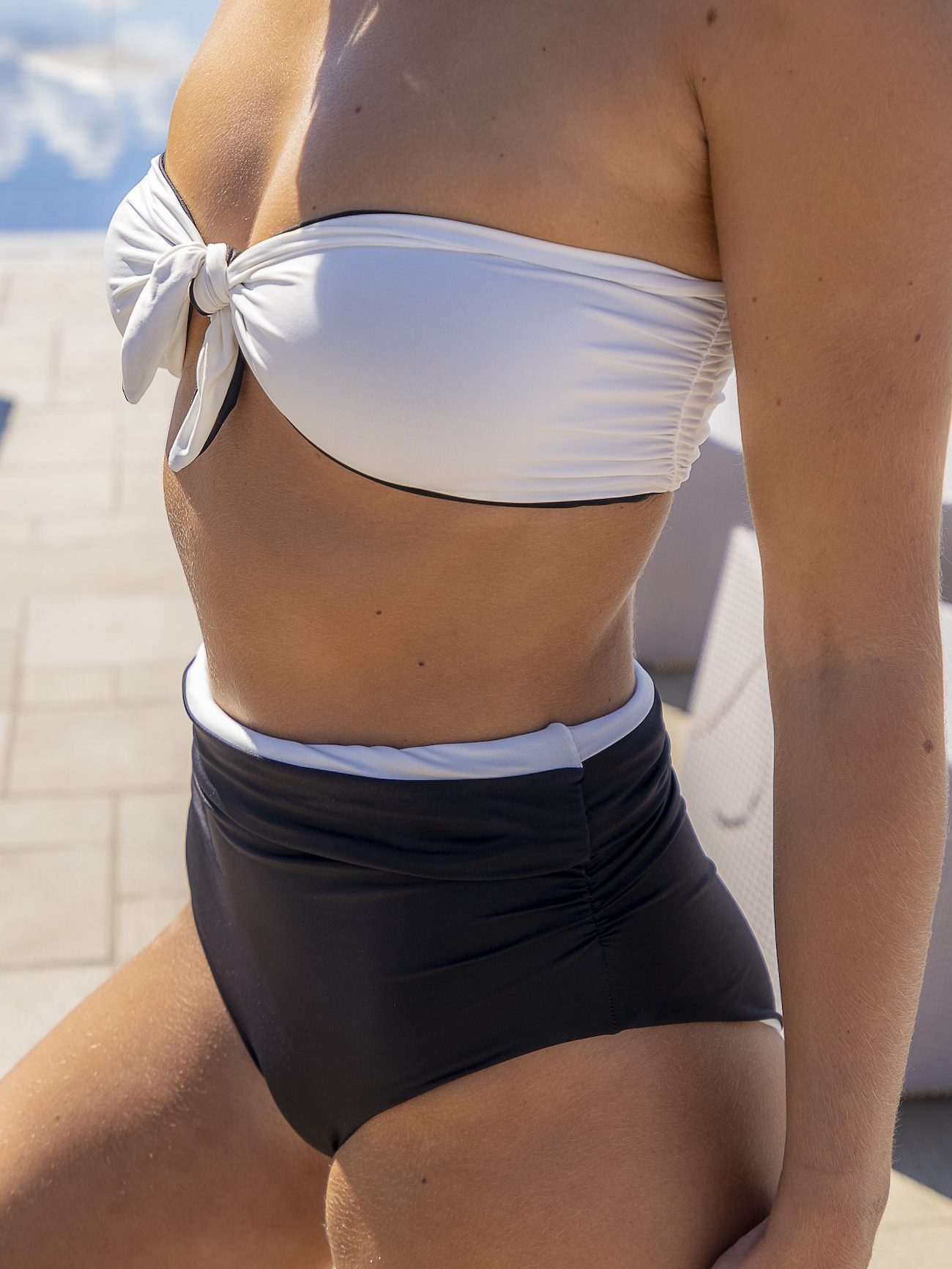 What's a fashion trend that never lets you down? 
I honestly don't really follow trends. I tend to live in jeans and a t shirt, plus good cashmere cardigans. And on my feet, I live in flip flops and slides, as I really don't like wearing socks! Even in winter, I switch to wooly slippers that I wear everywhere!
But speaking of fashion – I recently launched a new brand with my boyfriend called Granite Island – where we use his fine art photographs and combine them with luxury silhouettes.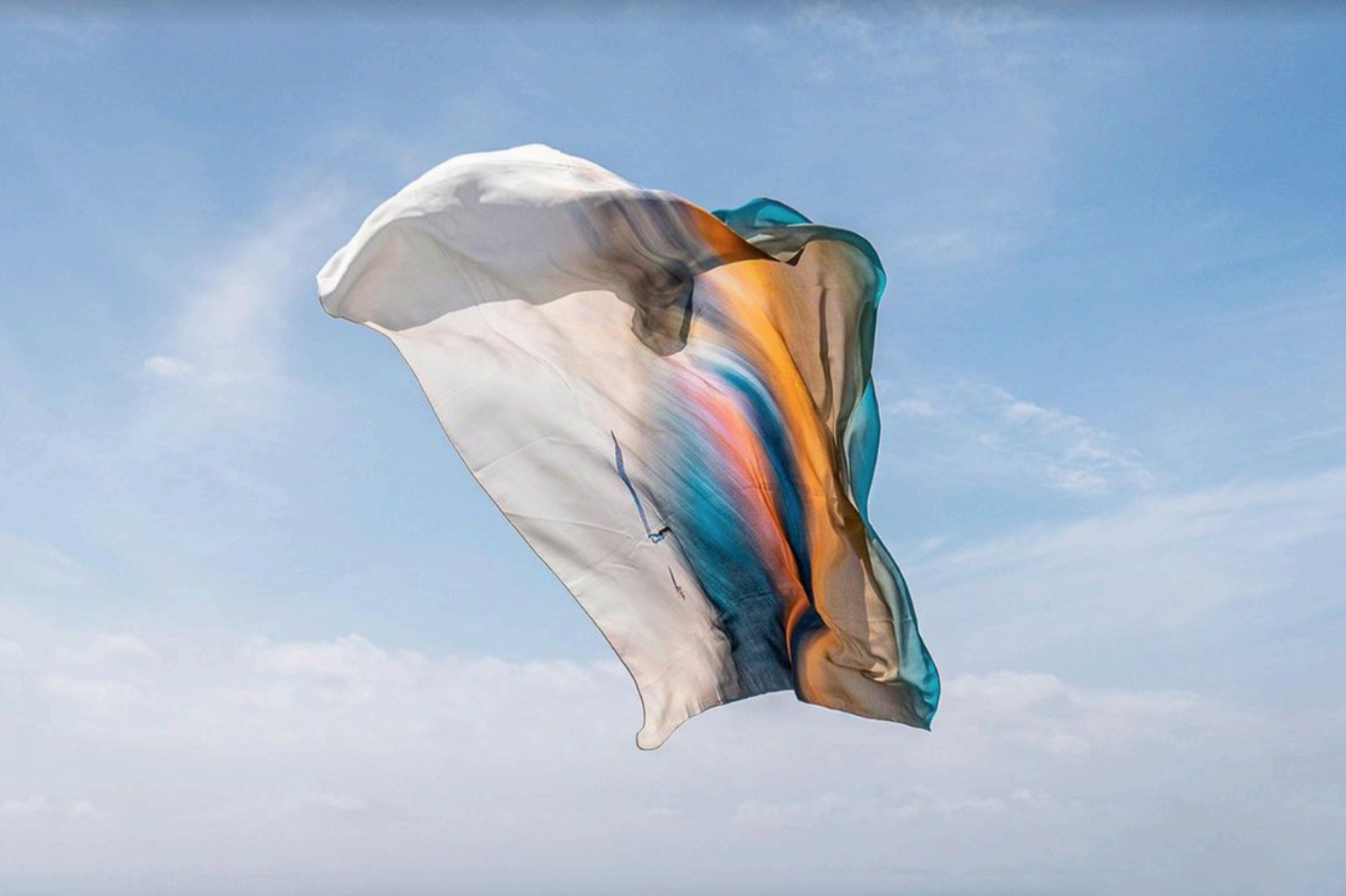 It's safe to say that you're a true 'global citizen'…what's your favourite country that you have lived in? What country was the most challenging? 
My favourite place (and also the most challenging!) was Bhutan. It's the most amazing place and staggeringly beautiful, and the people are so kind and friendly. I spent almost five years living there, and a piece of my heart has always stayed. I miss my friends, so can't wait to go back and visit!
In terms of challenges – while I lived in Bhutan, there was no TV, very few shops and it was truly isolated – but that was the beauty of it too!

What is the best advice you were given to create your business?  
To start slow and steady and to always be curious.
Also, when you fail – you just need to get up and start again and never give up!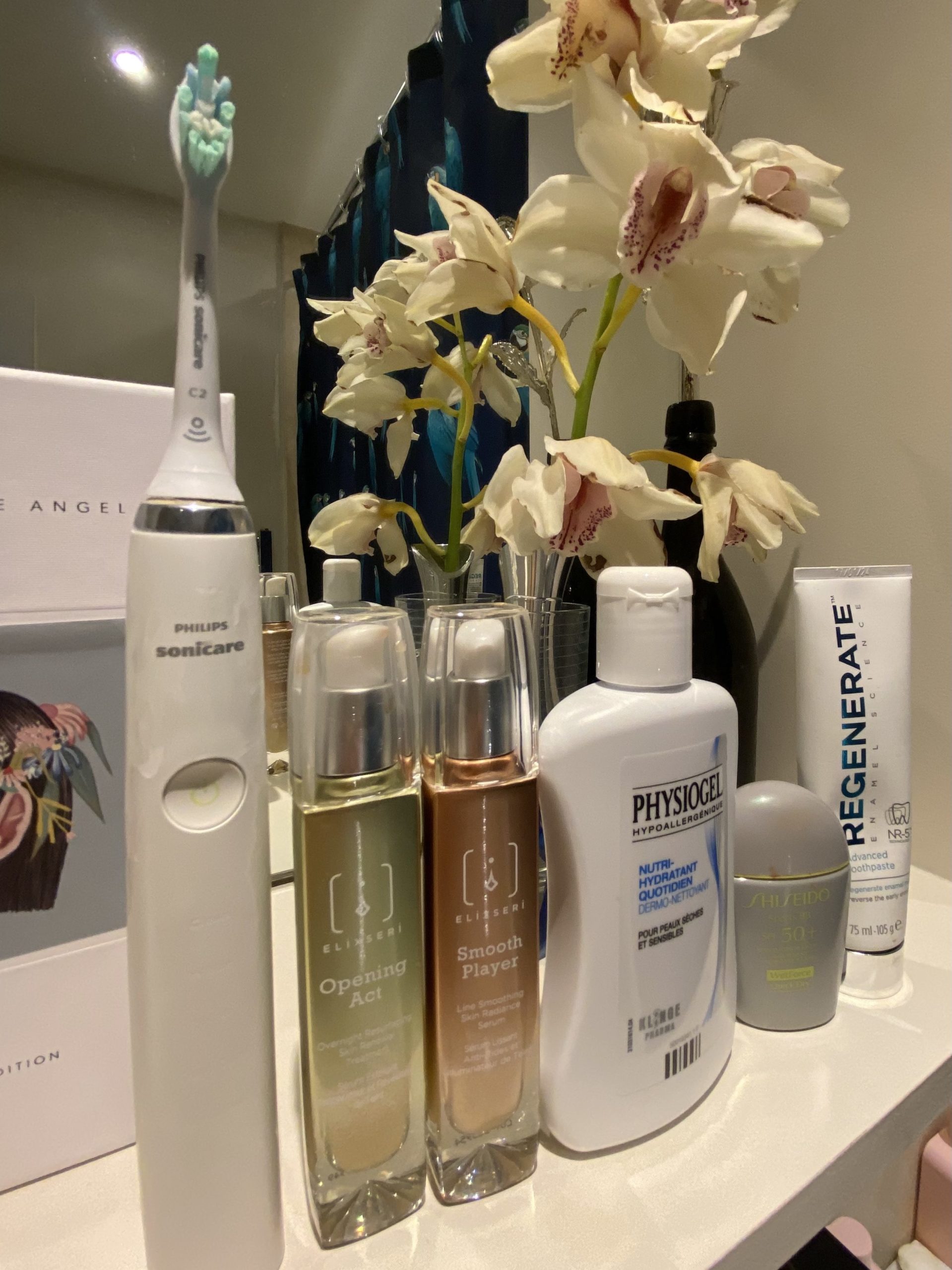 Can you share any beauty secrets or tips? 
I'm actually pretty laid back and low key. I simply wash my face with a cleanser my dermatologist recommended called Physiogel – dermo cleanser, then I use Elixseri 'Smooth Player' line smoothing serum and follow that with Shisedo Wetforce sunscreen, which is amazing and has stopped me from having more sun damage on my skin.
I also drink a lot of Japanese tea! I swear by Kukicha Tea which is high in vitamin C, calcium and lowers blood sugar. And I swear by Bastien Gonzalez, who is the most amazing pedicurist to keep my toes and feet in perfect condition as I love to walk everywhere.
Which Elixseri serums do you love?  
It's so hard to choose, as I love them all! I'm lucky I have good skin, but I do suffer with pigmentation, so I like to use 'Opening Act' a few times a week and have seen great improvement! And my skin tends to be on the dry side, so I swear by 'Smooth Player'.
What advice would you give to your younger self? 
Wear sunscreen everyday! I do now, but that wasn't always the case!