SLOW BEAUTY AND MINIMALIST SKINCARE
Slow Beauty encourages us to be more aware and responsible in our daily beauty routines and rituals, such as embracing minimalist skincare. It recognises that to achieve healthy and radiant skin you need a holistic approach. Everything is linked – Sleeping, eating and exercising are as important as the products you choose to put on your face.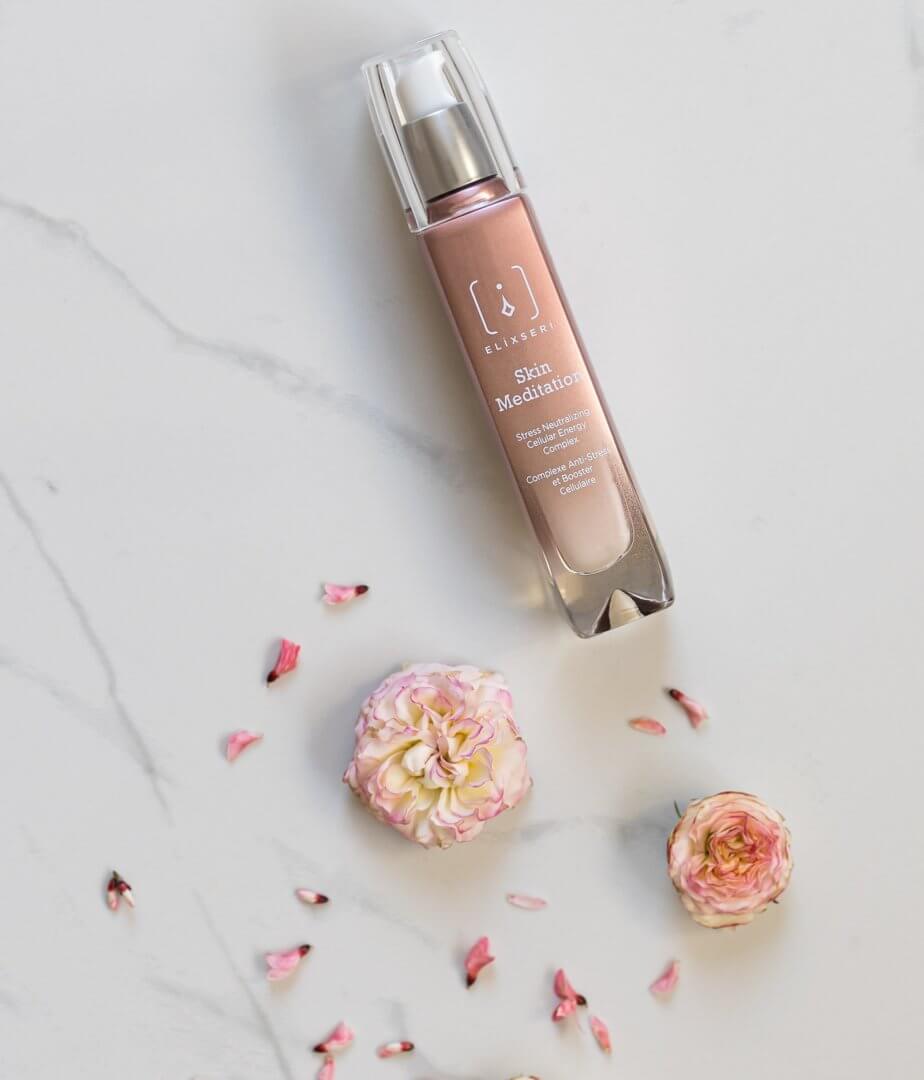 Here are some of the guiding principles of Slow Beauty that we try to remember ourselves:
Wellness and wellbeing 
Touch, self-care and daily rituals all promote endorphins, serotonin and dopamine, which in turn make you happier, and help your skin glow. For example, incorporating a face massage into your daily beauty routine will bring you pleasure and will optimise the action of your skincare products.
Consider the environment
Whenever you can, search out natural products and ingredients that are ethical, sustainable and bio-identical to your skin, using less chemicals, because ultimately they end up in our rivers and streams.
Buy fewer products but invest in great ones
Minimalist skincare is much preferable to a 12-step routine! For example, you probably do not need a separate eye and neck cream – a great serum should do it all. Invest in an excellent cleanser, an exfoliator/ resurfacing product, a serum, possibly another serum or cream, and an SPF. Aim for five products. You will save time and save money.
Do not expect short term miracles
Have patience and focus on improving your skin's health and functions. The skin renews itself, on average, every 28 days, and takes longer as we get older. The right product will need time to work its magic. Stick with things for long enough that you start to see a positive change in your skin.
Slow Beauty helps us to reframe our ideas about beauty. It transforms the beauty experience into one of self-care rather than changing our appearance to please others or achieve some remote, external ideal. Slow Beauty is personalised, intimate and our own.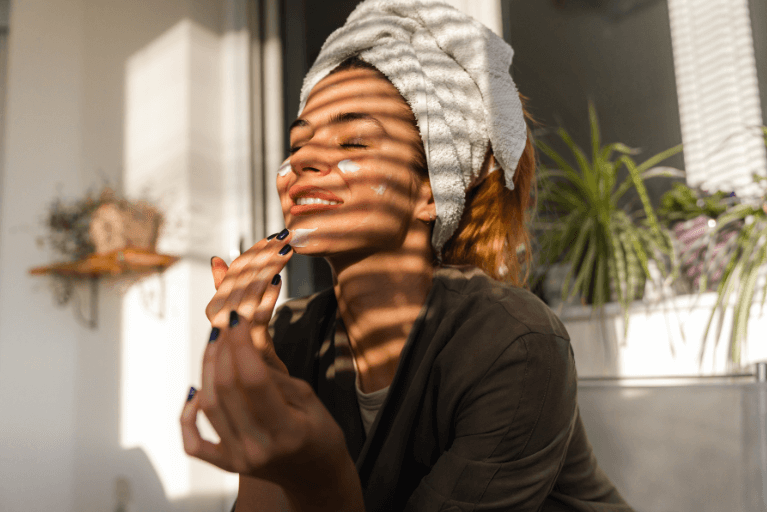 SOME OF THE RITUALS YOU CAN INTEGRATE INTO YOUR DAILY ROUTINE
MORNING RITUALS
Turn your morning shower into a therapy: use 'Contrast Showering' to boost circulation and energy and to strengthen your immune system. Stand under hot water for three minutes and then turn the temperature right down to very cold for one minute. The shock of the cold causes blood to flow to vital organs, including your brain, which releases endorphins. It's an exhilarating start to the day!
Hydrate, inside and out: When you come out of the shower, apply Rescue Diver to your damp skin. Water binding ingredients such as Hyaluronic Acid will bind with the moisture in the air, bringing it deep into your skin. Have your first glass of water of the day, to make sure you maintain or even increase your daily water intake.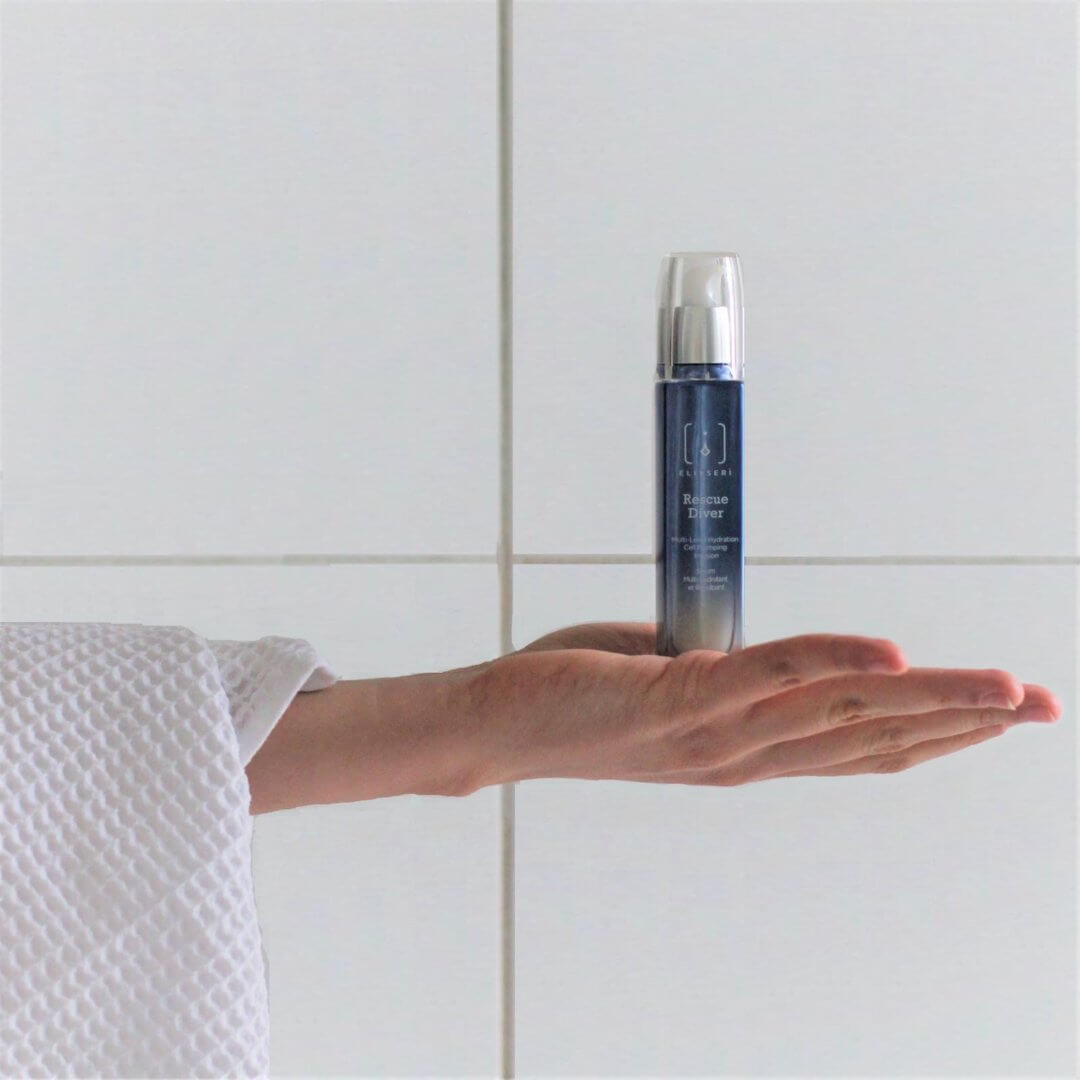 Do a morning meditation or breathing exercises: We all have hectic lives and taking ten minutes to even just breathe will slow down your heart rate, calm down the nervous system, lower your cortisol levels and increase endorphins. You will come out of it more focused and more centered, ready to deal with the day ahead.
AFTERNOON RITUALS
Get out, have a break: Even if you are overwhelmed with work, make the decision to take some time for yourself. Go for a walk in the park, get the sun on your face, repeat some breathing exercises or go to the gym. And remember to eat something more wholesome than a sandwich whenever you can!
YOUR EVENING ROUTINE
Look after your body: Run a lovely bath, fill it with essential oils (we love anything from Aromatherapy Associates) and take pleasure in the peace and calm of your bathroom (explain to your kids that this is your time, it will also inspire them to search out their personal rituals). Make sure to nurture your skin with a nourishing body product as soon as you get out of the bath.
Facial care: Take pleasure in your skincare. Now that winter is setting in, we would recommend our nourishing and soothing serum Skin Meditation. Packed with antioxidants and anti-inflammatories, it works to boost your skin's immune system. And you could integrate a facial massage at the same time. This is known to increase circulation which in turn promotes collagen production.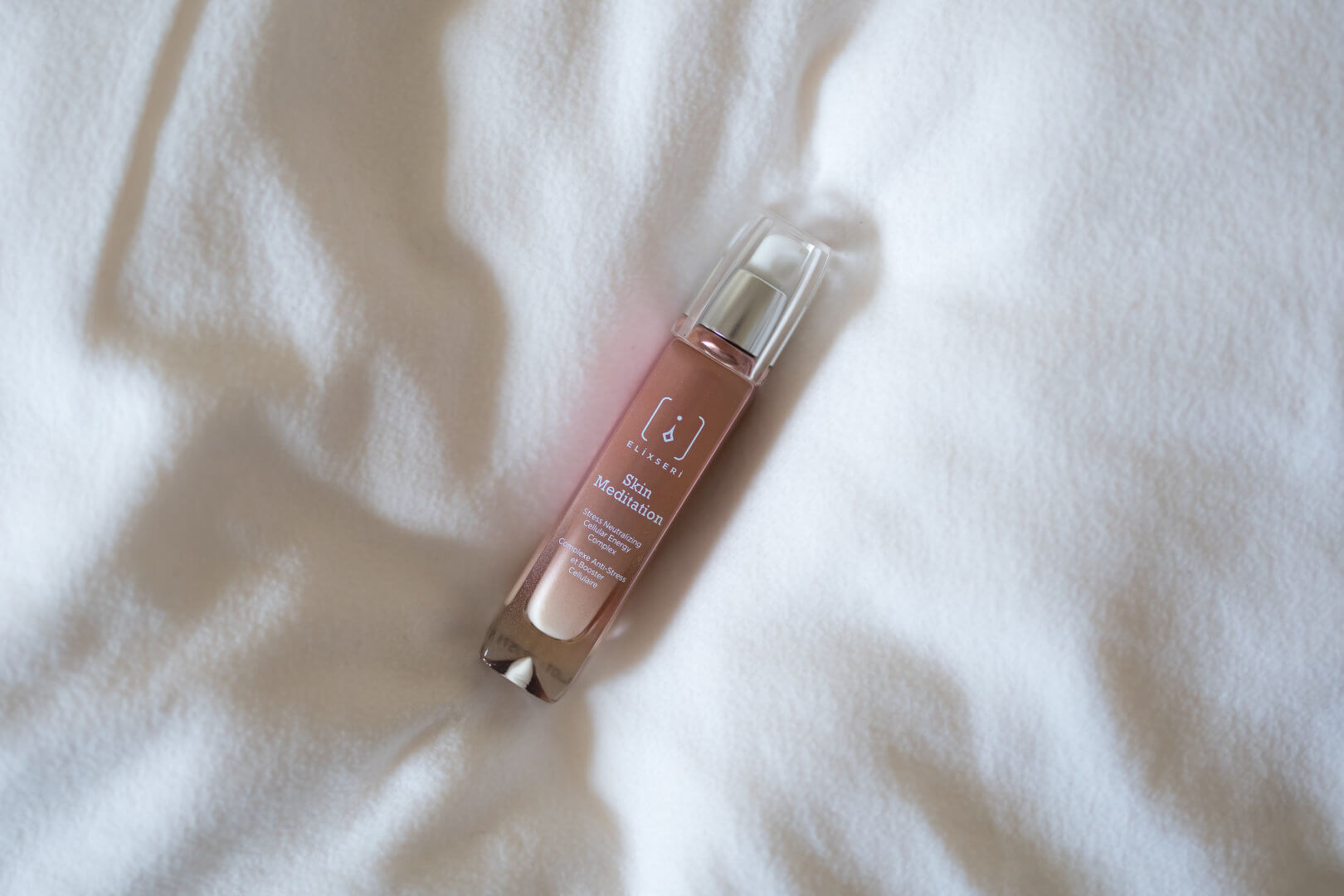 Wind down: About an hour before heading to bed, prepare your mind and body for sleep. Dim the lights, turn off electronic devices, indulge in a book and really enjoy your bed. Appreciate a lovely pair of pyjamas or your linen sheets. If you can get them, cuddles are great mood enhancers! Consider writing a diary and think about everything that was good in the day.
Sweet dreams.